Today The official website for TV Anime Overlord Season 4 Revealed the Opening and Ending songs by Duo OxT, and Mayu Maeshima. (Masayoshi Ōishi and Tom-H@ck) will perform the opening theme (HOLLOW HUNGER) for Season 4. Mayu Maeshima will perform the Ending theme.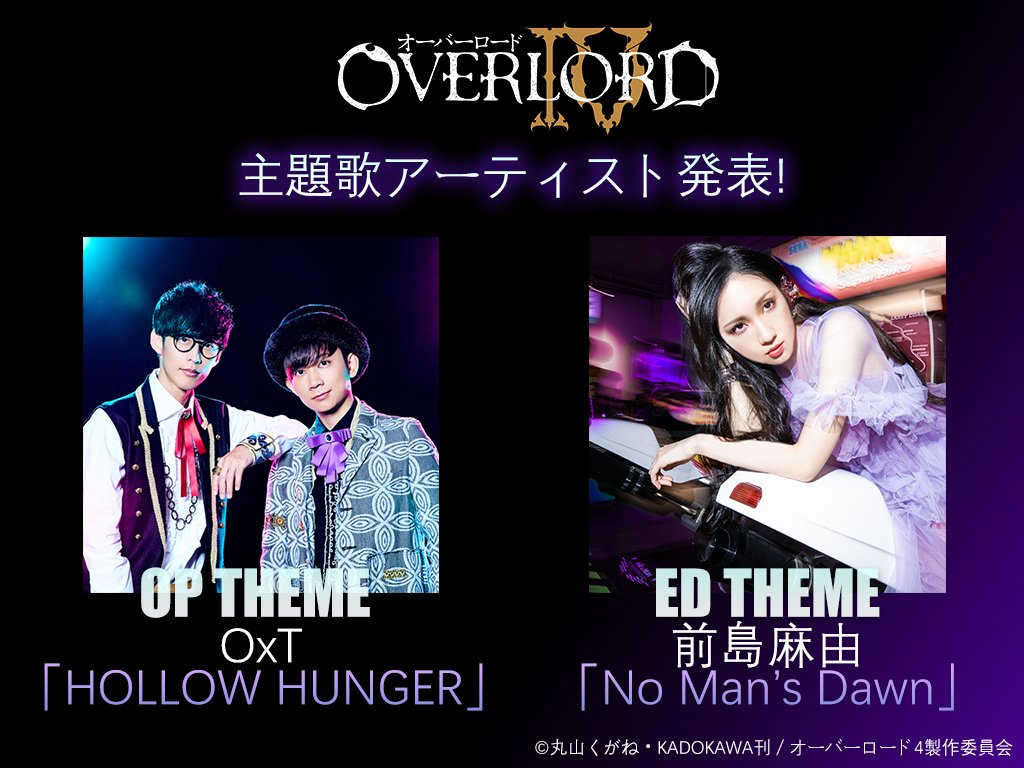 Overlord Season 4 Coming this July 2022. The trailer, cast, and staff have already been revealed.
The cast members:
Satoshi Hino as Ains Ooal Gown
Yumi Hara as Albedo
Sumire Uesaka as Shalltear Bloodfallen
Emiri Katō as Aura Bella Fiora
Yumi Uchiyama as Mare Bello Fiore
Masayuki Katou as Demiurge
Kenta Miyake as Cocytus.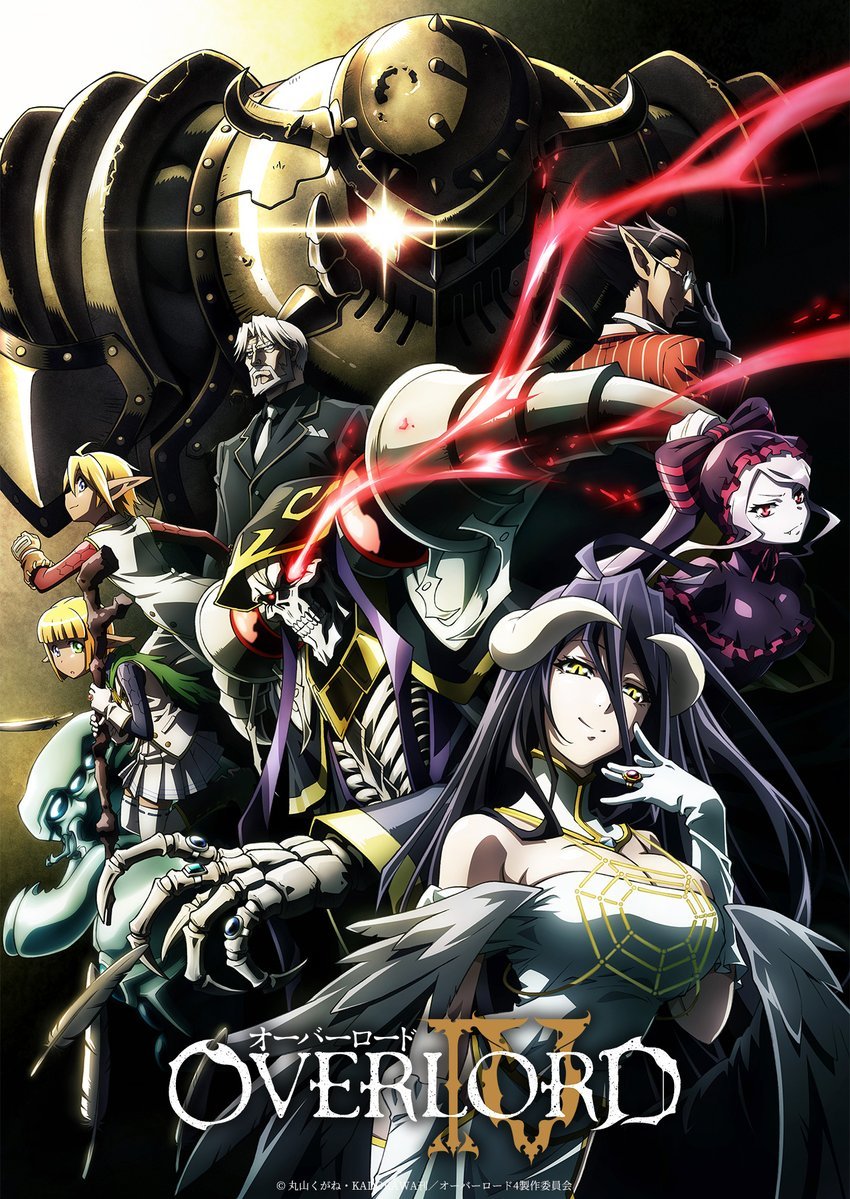 Overlord is a Japanese light Novel Written By Kugane Maruyama. The novel has been adapted into an anime television series adaptation by Madhouse. The first season aired back in July 2015. The 2nd season of the TV anime aired Jan 2018. Thrid season aired the same year July 2018. Overlord Season 4 coming this year July 2022.
We post daily anime & manga news articles, so make sure to follow us on Twitter. if you like our post then don't forget to comment below. you may also like the upcoming top 10 anime 2022.
Source: Website